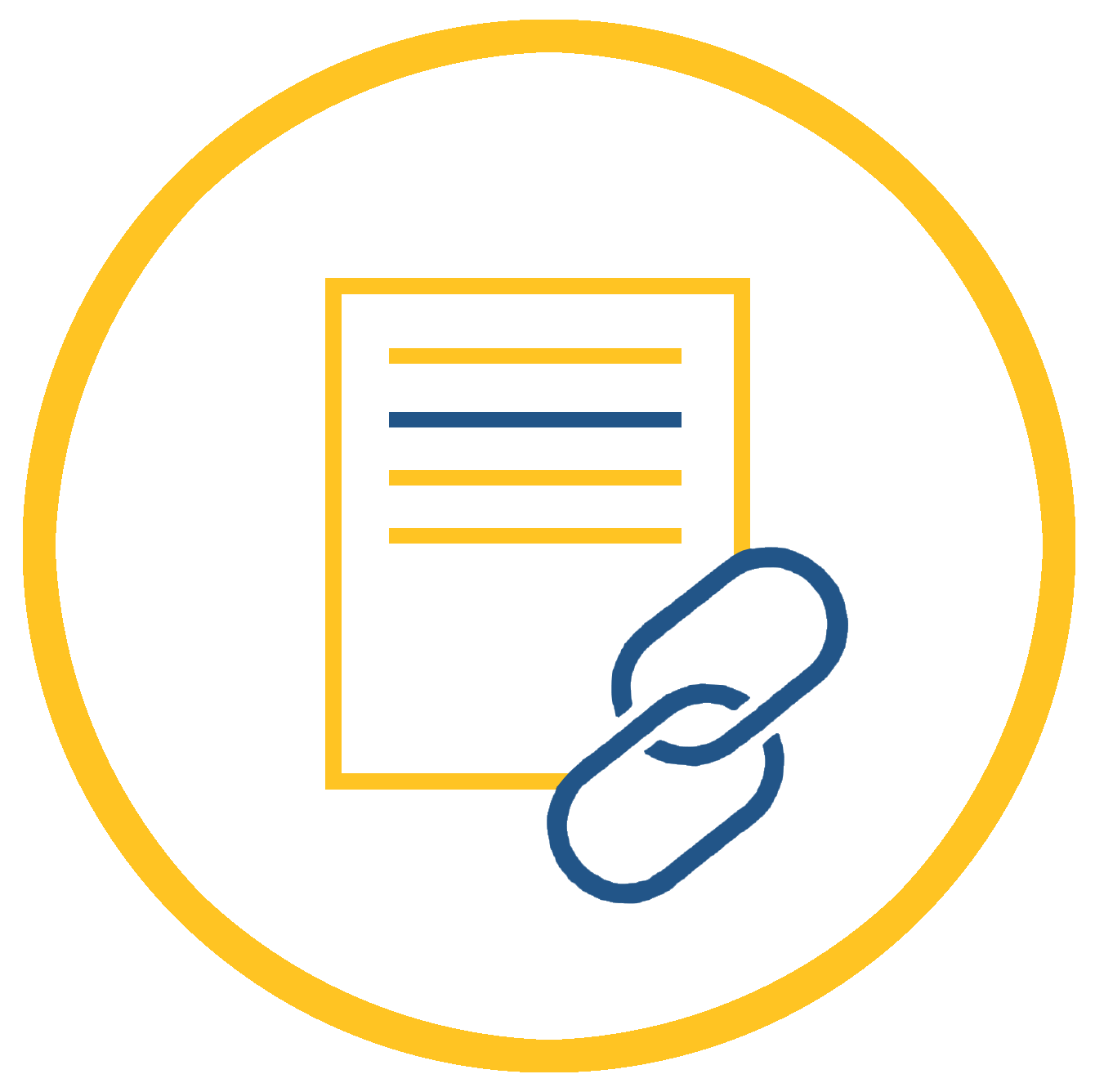 Connect, view and manage data
Modern engineering projects need to connect a variety of data and documents from many stakeholders. This is where Phusion Pick & Links can help. Pick & Link is data-driven software designed for viewing, creating and managing these complex relationships. Well managed engineering information can save your project time and money.
Information when you need it
A powerful tool for finding and associating items of equipment, documents and a range of other item types.
Simple relationship building
Provides a simple but effective way of building and managing relationships (links) between data items.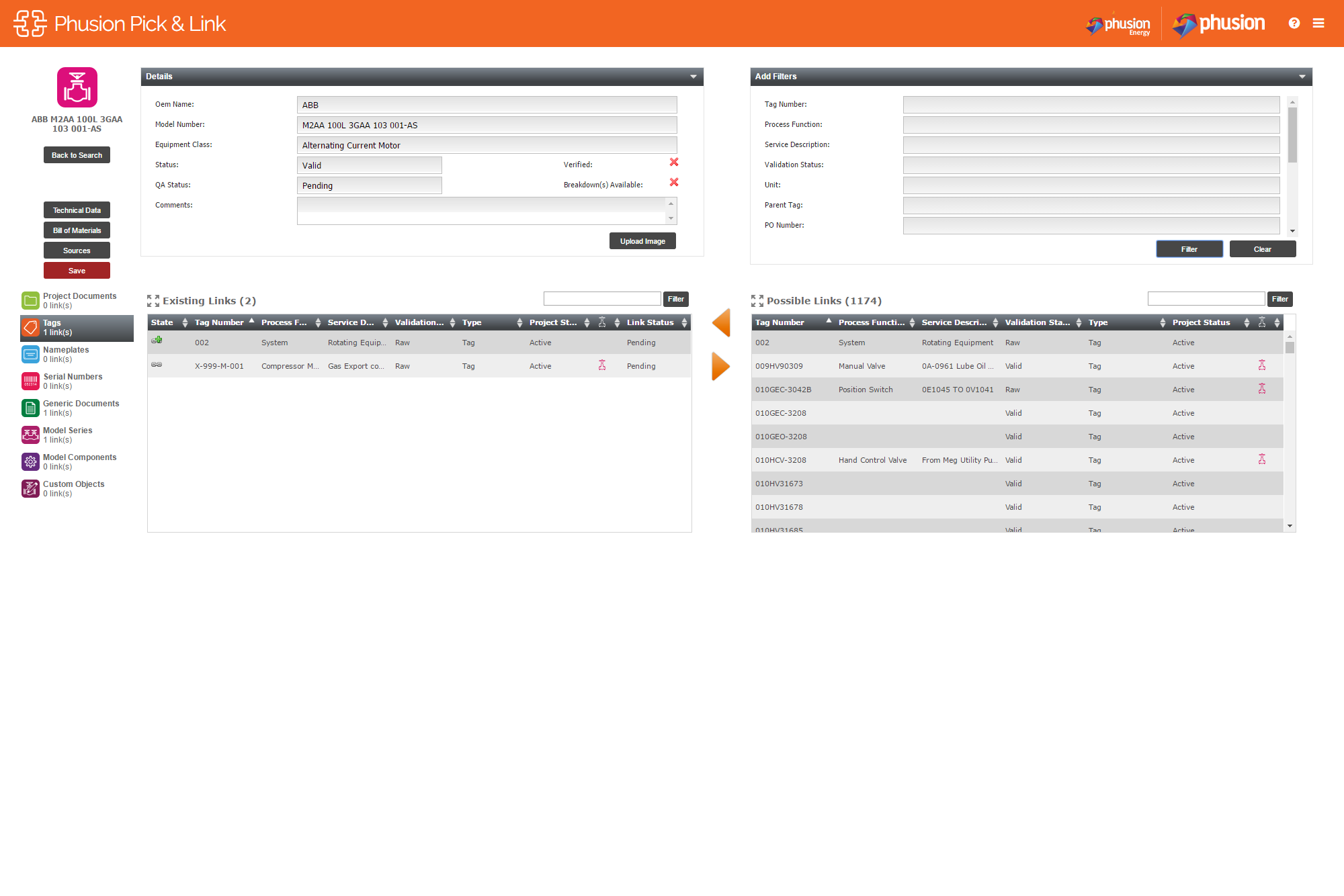 Integration with document management systems
Documents used by Phusion Pick & Link can be located in a separate document management system like SharePoint, as it's built to work with multiple document management systems.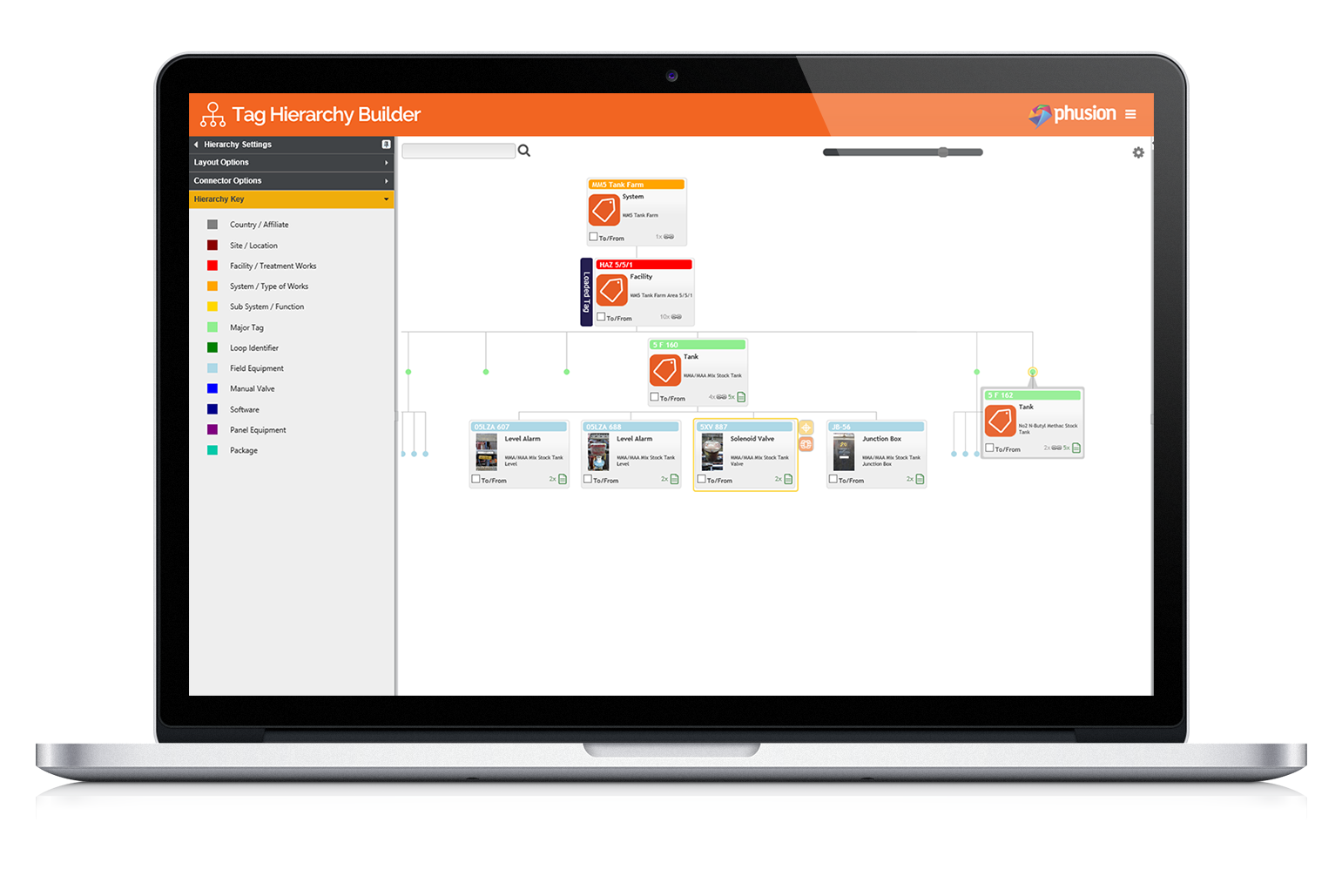 Relationship focused - allowing reuse of information
Phusion Pick & Link functionality is built around relationships such as tag to documents, tag to model number etc. It dynamically presents sets of data to simply grow these relationships to support the user population. All changes are reflected throughout the entire system.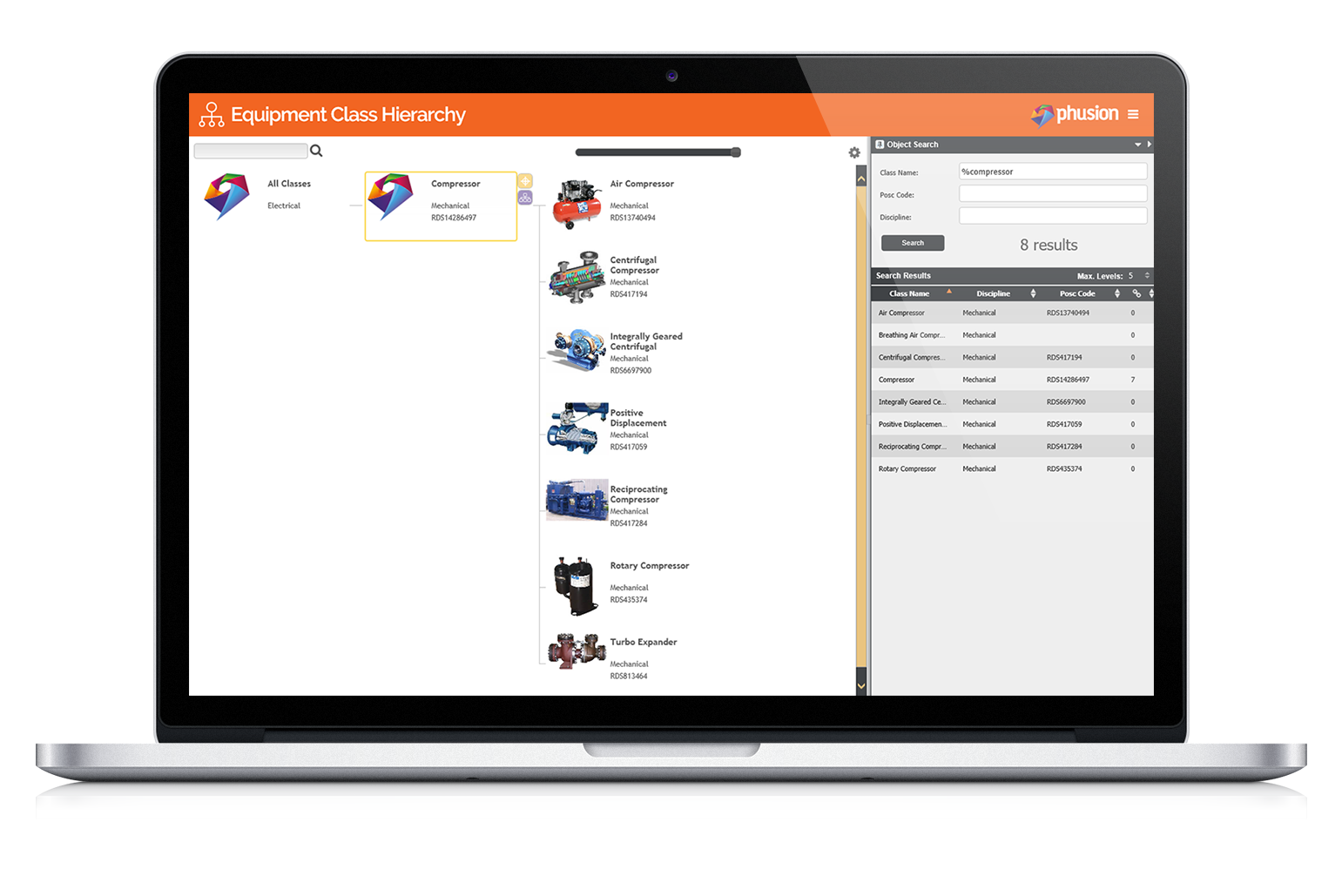 Document Content Searching
Search database content – that is the engineering information you are storing in Phusion Pick & Link (tags, models etc.) using a range of search fields and filters. Also search within documents themselves so find where a word appears inside a document.
Pick & Link works seamlessly with the following software:
Our modular approach to Information Management software is fully customisable and allows you to pick and choose modules to suit your needs. Pick & Link is fully compatible with the following applications: