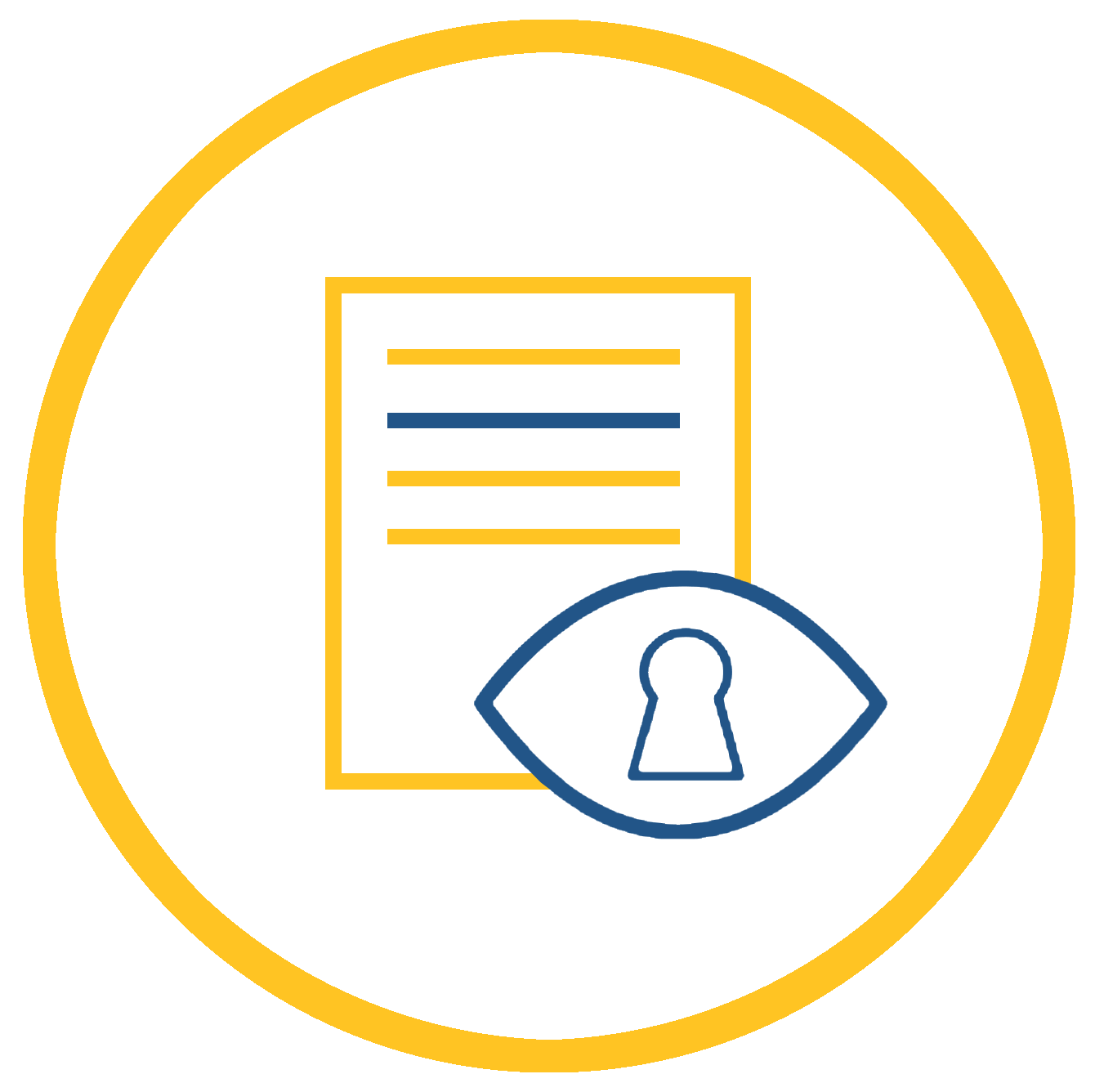 Your content, when you need it
Accessing quality and accurate engineering information is critical for both operational and project decision making. Navigator provides a single point of access that gives end-users an intuitive way to quickly view engineering data, ensuring that they can find relevant information, documents and relationships stored within the Engineering Data Warehouse.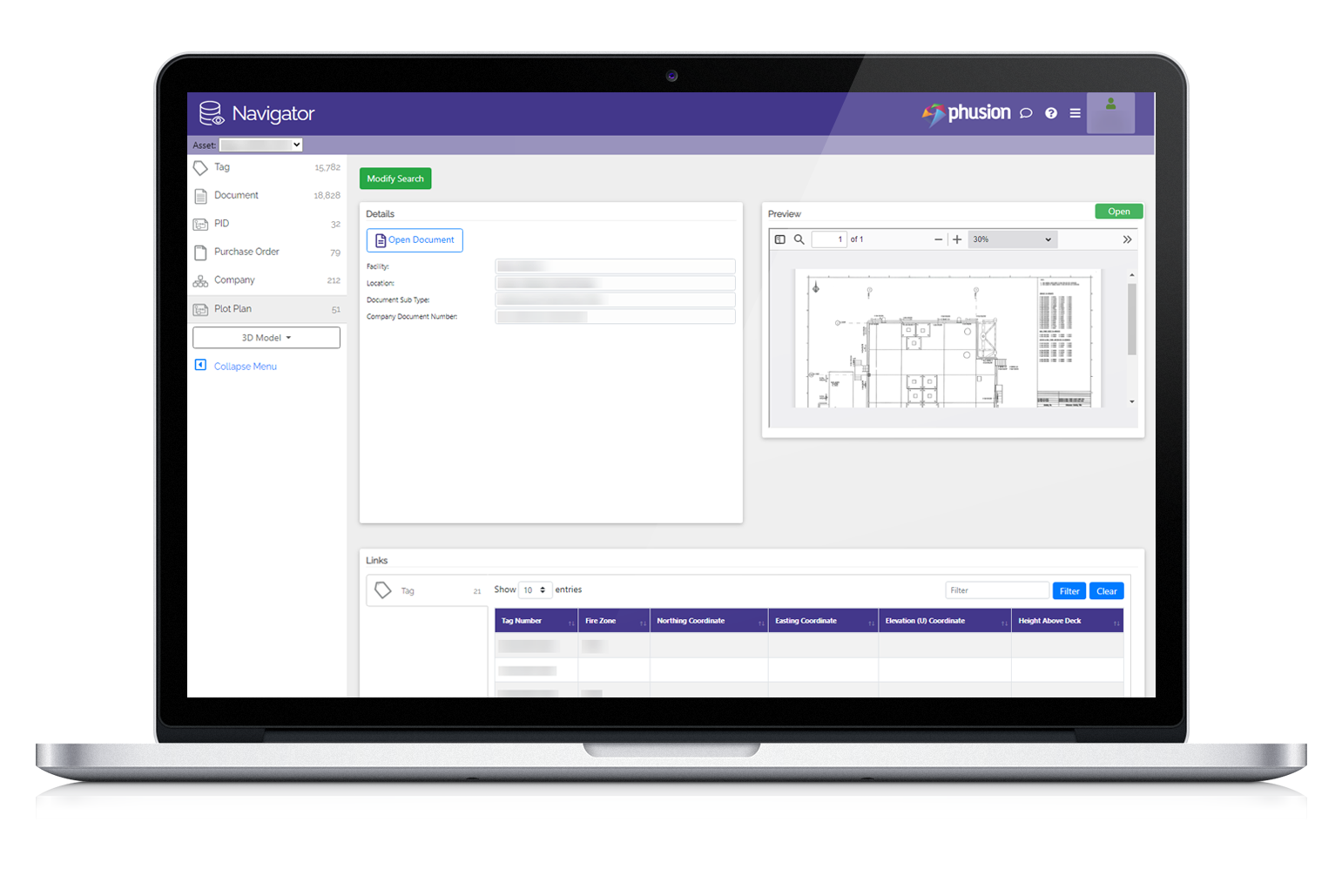 Easy access to cross-platform data
Save time navigating between systems to ensure you can make timely decisions for projects and operations.
Data-centric working
Navigate relationships, from tag to document and view results in 1D, 2D, 3D and hotspotted P&ID's.
Always work with relevant data
Ensure you are working with the latest information relating to objects.
Improve Productivity
Simple user experience enhances adoption and engagement with data.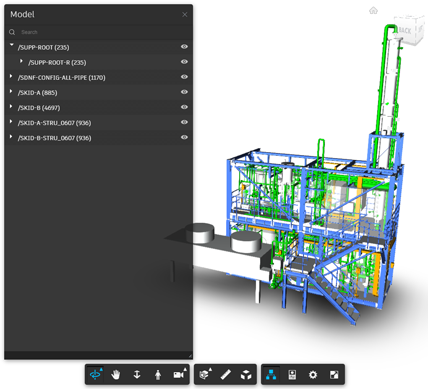 View data your way
Navigator has inbuilt functionality that allows users to view their data in 1D, 2D and 3D formats. It can also integrate hot-spottable P&ID's and 360 degree laser scanning.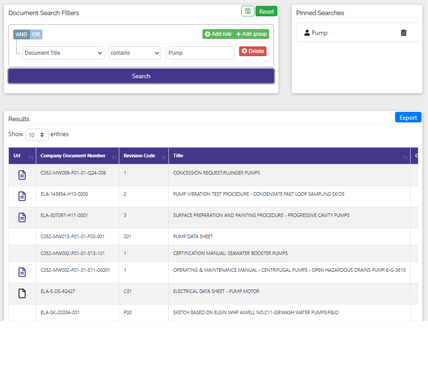 Powerful Search Functionality
Intelligent search interface provides instantaneous results and allows users to define and save queries for fast repeatable activities.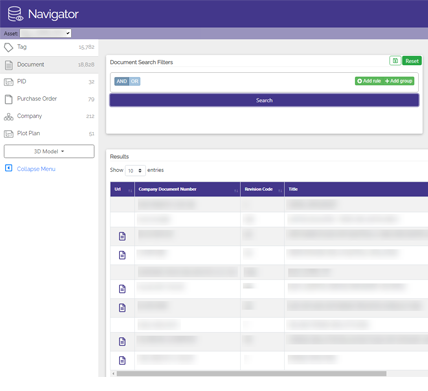 Document Portal
Full integration for data and documents, so you can store relevant documents, including P&IDs all in one place. Revision checks ensure that you always get the most up-to-date documents when you need them.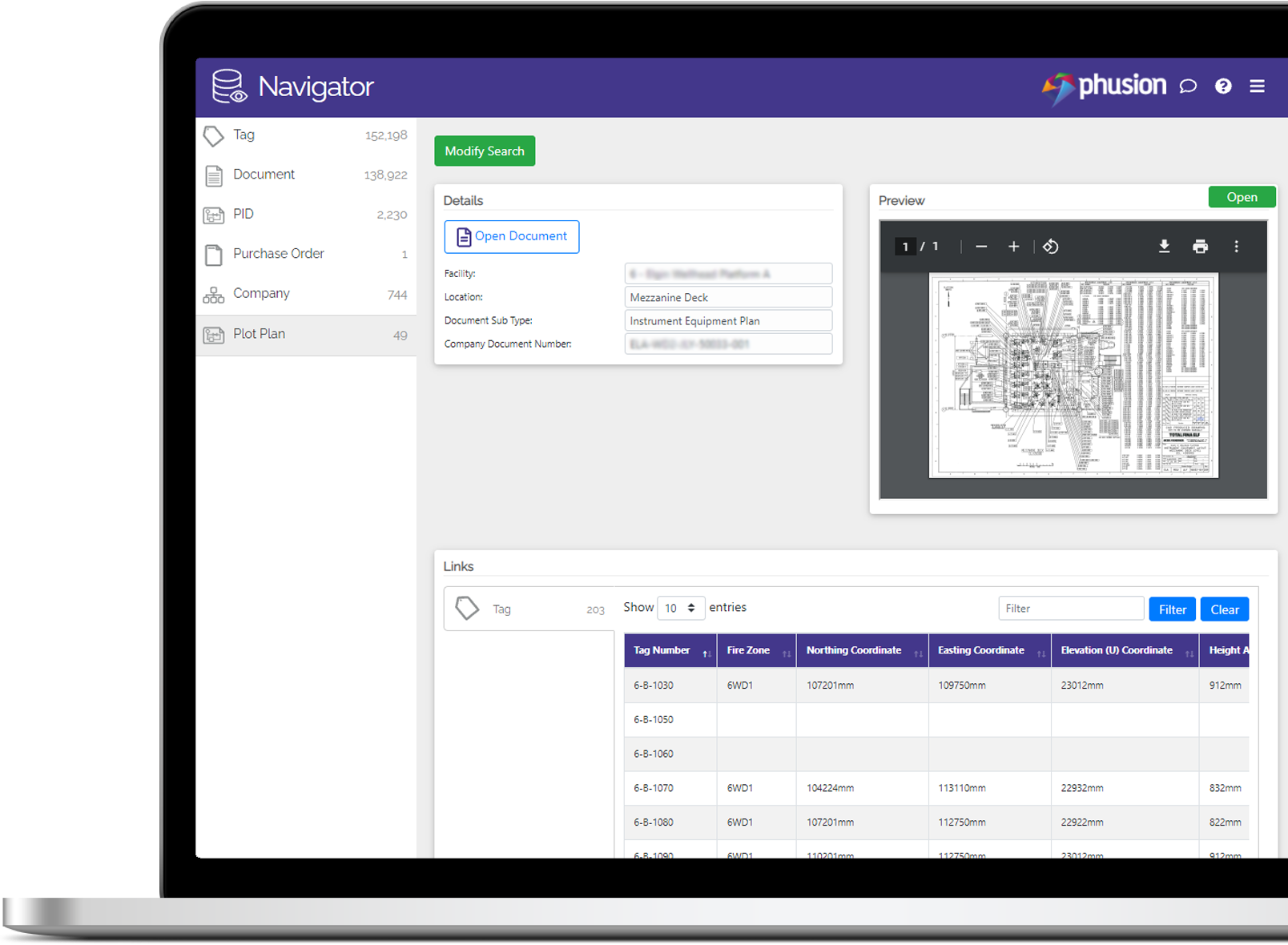 Clean Display, Detailed Results
Individual object display, object metadata and linked objects are shown as you want to see them within an agile and clear display.
Navigator works seamlessly with the following software:
Our modular approach to Information Management software is fully customisable and allows you to pick and choose modules to suit your needs. Navigator is fully compatible with the following applications: