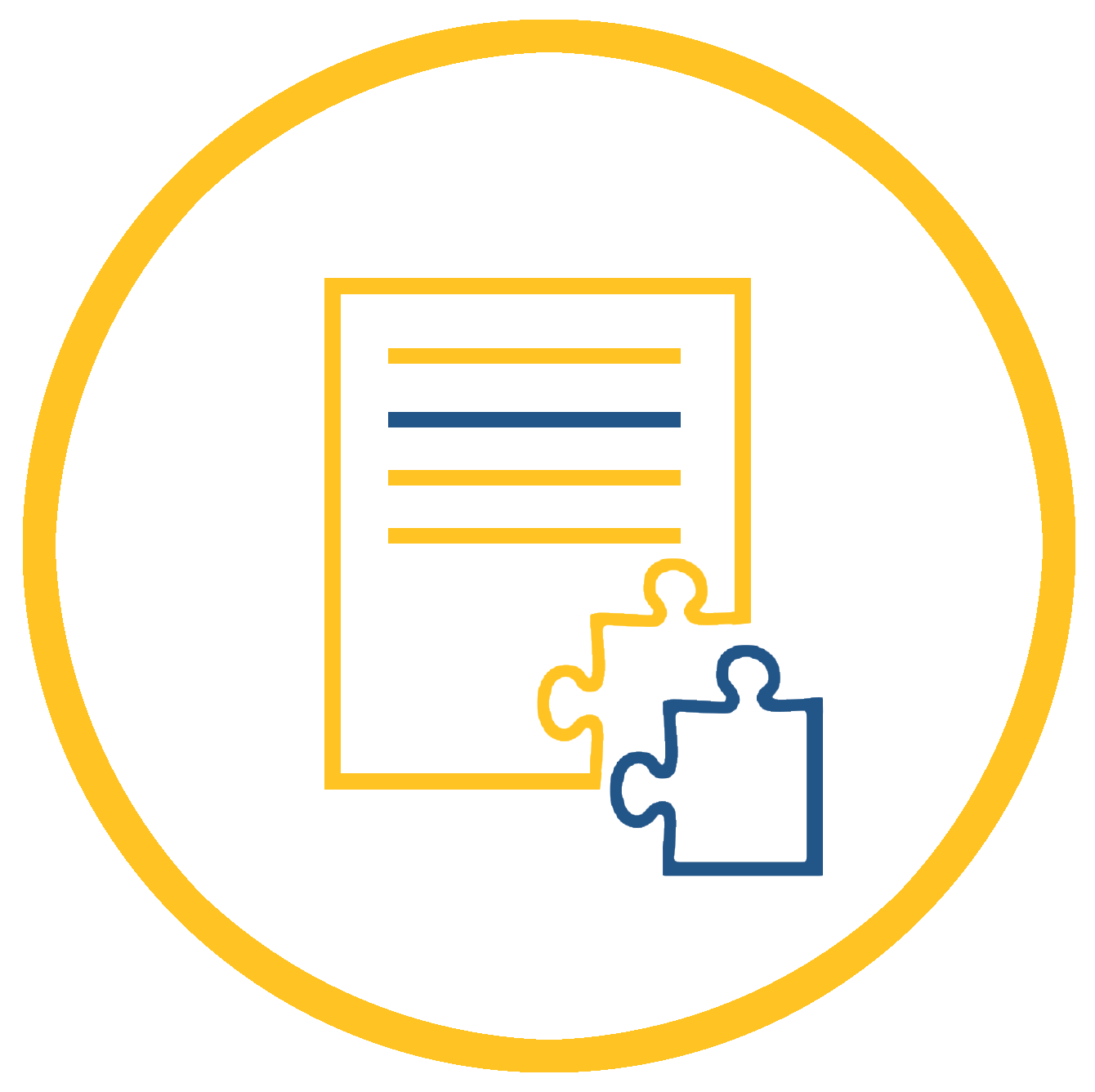 Take control of your Data model
Data Manager lets you create a structured neutral data model that provides the mechanism to store and manage your reference data standards (CFIHOS, ISO15926, ISO 14224, etc.) as well as the 1D data representing your asset or digital twins.
Data Manager can be used in a number of different ways; from use as an administration tool, to simply a place for collective viewing of data held within a database. The powerful nature of the configuration engine allows data to be viewed not only in flat table by table format, but also by utilising the power of relational data models to present relevant linked data alongside native table data.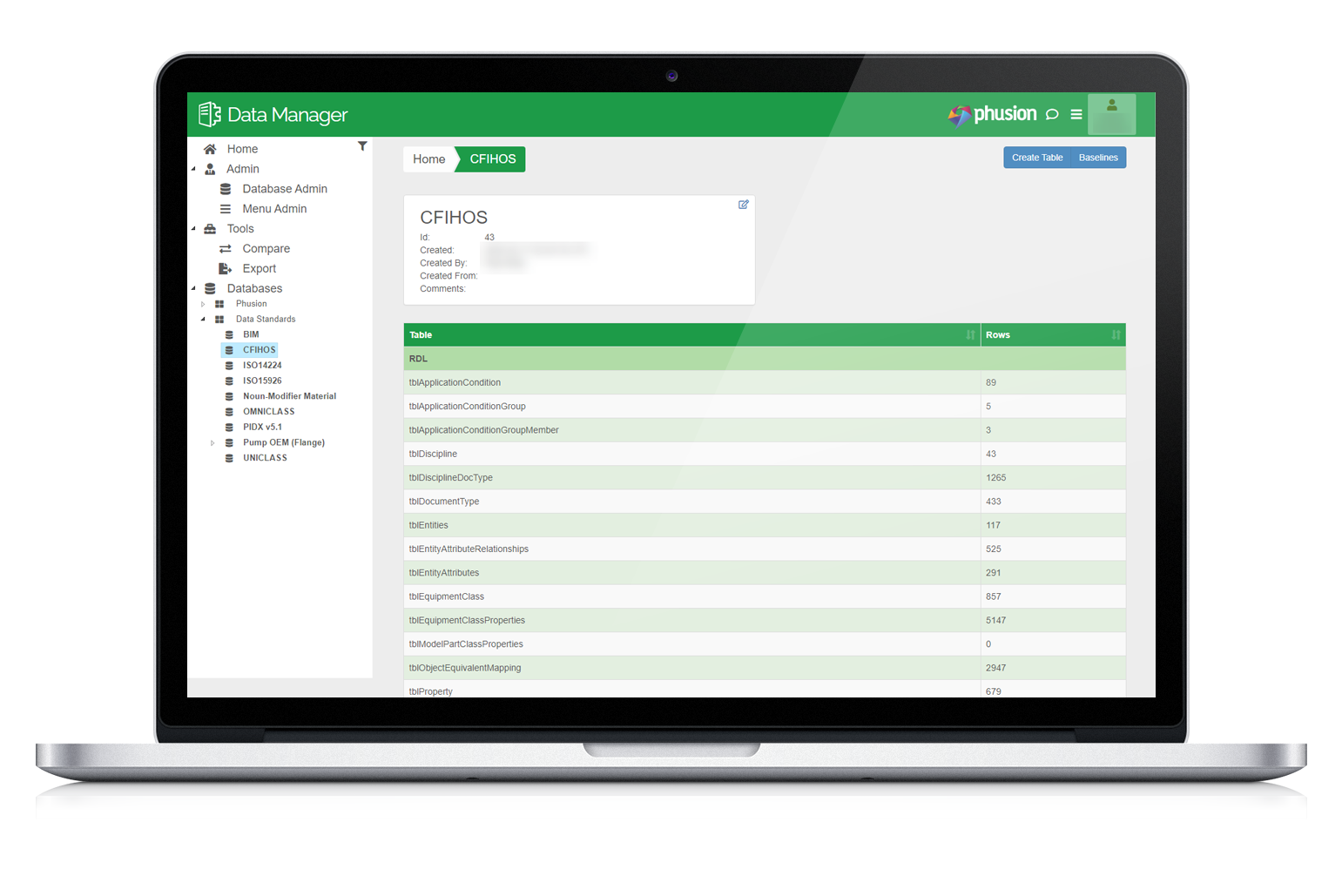 Speed of implementation
With multiple standards integrated into the software, you can create a master data model in minutes.
Management of change
Support the evolution of data standards by accommodating a variety of scenarios for your industry.
Align standards
Aligning and tracking of different standards means you can find the reference data you need across multiple standards.
Company-wide adoption
Users can then align to their local standards and make regional additions which can be offered for company-wide adoption.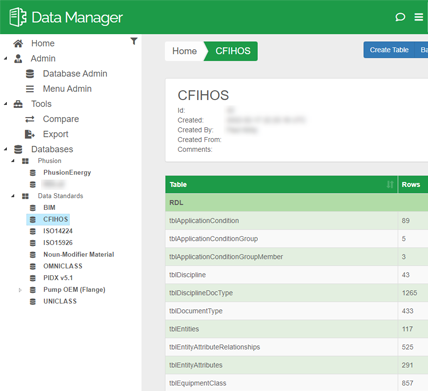 Data Model Administration
Data Manager gives you complete control over the databases that form your organisational data model. You can manage master data and regional clones simply through hierarchical management.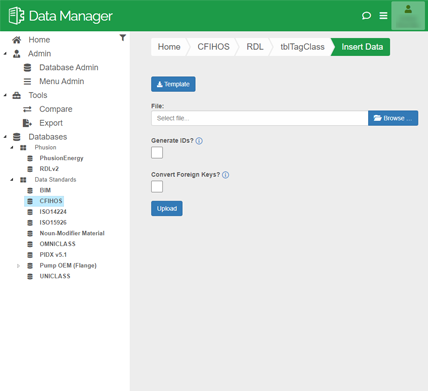 Extensive import and export features
Importing data into your core model is simple and flexible with multiple importing options. From bulk imports using CSV or Excel, through to single row updates – you are in complete control.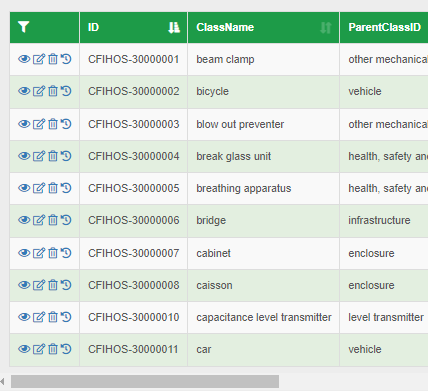 Viewing and Modifying data
Once a database is selected a list of all tables will be shown including an approximate row count. The list will be separated into RDL and ADL groups or schemas, from which point you can run further admin and searching in the model.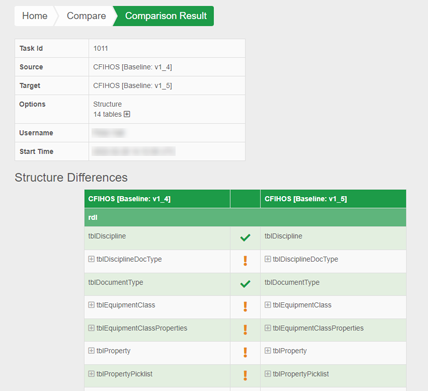 Baselining and Comparisons
All data standards mature over time so are subject to changes and growth. Hence baselines need to be stored for each published version, so that changes can be tracked, compared and the impact assessed on your organisation. Data manager captures baselines of imports and compares database submissions to field level.
Data Manager works seamlessly with the following software: 
Our modular approach to Information Management software is fully customisable and allows you to pick and choose modules to suit your needs. Data Manager is fully compatible with the following applications: