Nearly three decades ago a pioneering Teesside firm embarked on a mission to create a 'digital twin' long before it was a buzz-phrase.
Having struggled to find information on BP mega-projects, Phusion was created with the aim to empower fellow engineers by making information available electronically.
We also recognised that the oil and gas industry deals with several thousand suppliers. Given industry complexities, similar equipment is used across the sector opening the opportunity to share and recycle information.
The reputation built by Phusion steadily gained momentum and we have since been engaged to build digital twins on the world's two largest energy sector projects valued at over 100 billion AUD.
Phusion was involved very early at the embryonic "cradle" phase of these projects, to create digital versions of the assets and an electronic inventory of all the components and equipment ('digital twins'), when the maximum impact could be achieved.
Cut to Able UK, another innovative Teesside-based business, recognising and successfully establishing itself in the market to dismantle huge end-of-life topsides. The scale of the requirements necessitated a company with the vision to invest in infrastructure to handle giant structures and safely break them down into recyclable materials.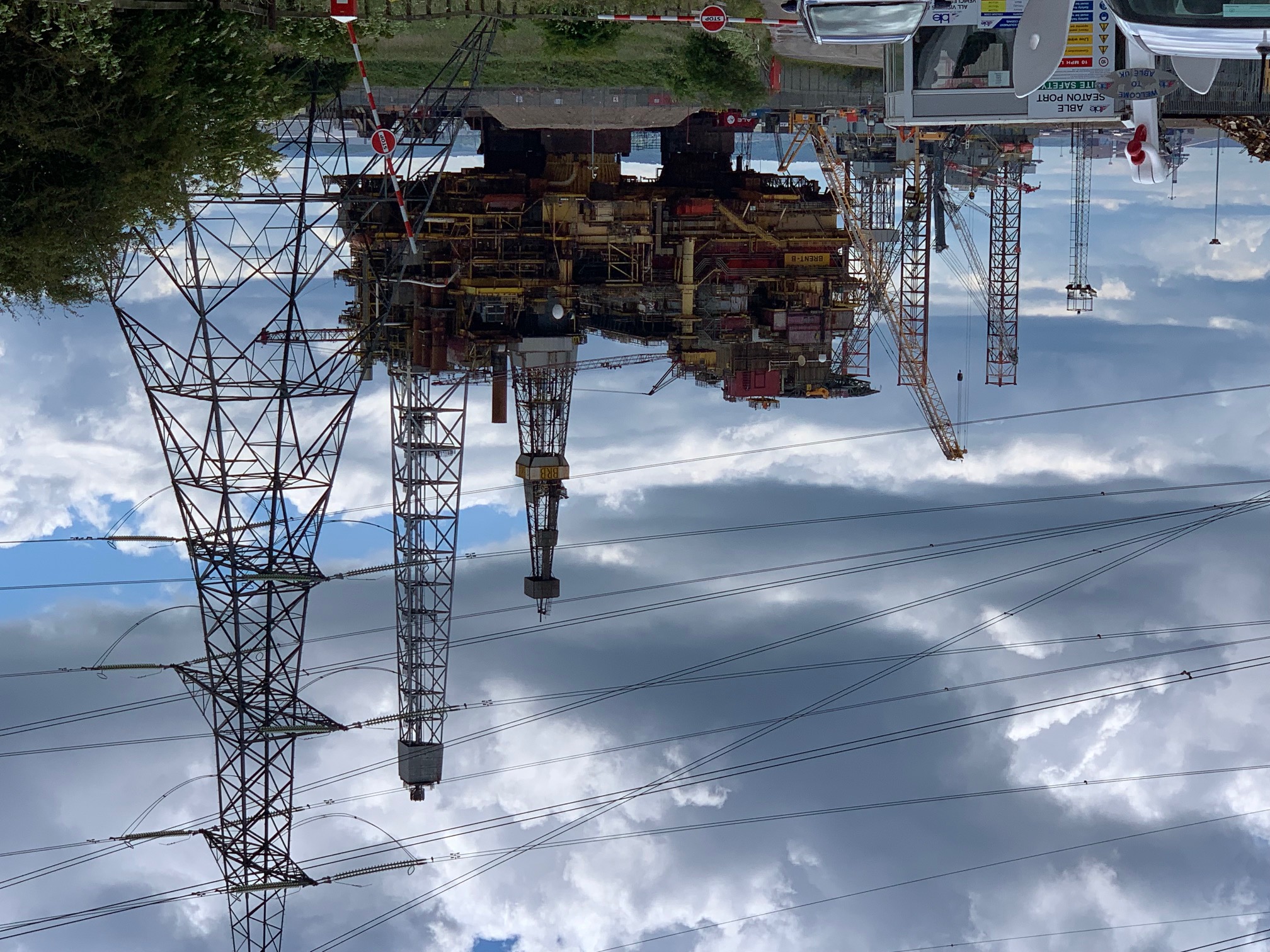 In the image above the giant Shell Brent platform, which has served the industry well for over 45 years can be seen making its way to Able's yard on the River Tees.
The physical distance between Phusion and Able's business is less than 4 miles. Between the two companies, they are truly managing huge facilities from 'cradle to grave'.
How incredible is it that a digital twin produced globally, ends up in the same region for recycling?
Hats off to local businesses that achieve something on a global scale – imagine what can be achieved when someone joins the dots…
By Steve Pearson, Chairman, Phusion IM