TotalEnergies:
Robotics Initiative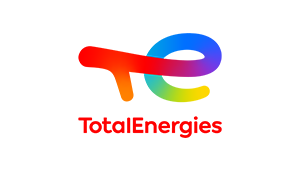 Client: TotalEnergies E&P UK
Sector: Energy
Services:  Consultancy, Data Management
Software: Data Manager, Collect and Pick & Link
Digital Twin and Robotics working hand-in-hand
The Energy industry is transitioning into a new era where future activity is focused on using the latest technology to make sites more efficient, increasing safety and taking people out of hazardous and extreme environments. A key element of being able to deliver this is the use of digital transformation and autonomous robotics.
TotalEnergies E&P UK who have a history of innovation and pioneering new technologies to support its business goals, developed a collaborative project that utilizes robotics and mobility solutions to support a more efficient and safer way of working on their sites. However, as with all automated solutions base engineering information is key to success.
TotalEnergies E&P UK's collaborative project known as OpsSuperVision was developed to enable robotics and mobility solutions to interact with Digital Twin data to bring about operational excellence. However, essential engineering data was sitting fragmented in silos and therefore was not easily accessible to the autonomous systems due to the non-consistent storage formats.
TotalEnergies E&P UK required a solution that would deliver a single integrated information storage architecture to be available so that OpsSuperVision could access accurate and relevant engineering data to operate effectively.
"TotalEnergies E&P UK believes that robots have a huge amount to offer the Energy industry. We are pioneering their use on oil and gas sites and this collaboration is helping us to make significant progress. Robotic offer immediate advantages such as increased safety and efficiency. In the long-term, they offer us new ways of working and are limited only by our imagination.
"The collaboration with Phusion has expanded further than we initially hoped and has proven fit for purpose with the mobility team due for the forward thinking planning when implementing the solution"
Kris Kydd, head of Robotics, TotalEnergies E&P Uk
Phusion were engaged to support TotalEnergies E&P UK with a solution that combined both software and professional services. Experienced Phusion IM consultants were onboarded to fulfill the role of Technical Authority in Robotics for TEPUK, allowing them to design and implement appropriate IM solutions that facilitated robotics and mobility.
Using Total Energies E&P UK's existing implementation of Phusion's 'Pick and Link' and 'Data Manager' Software as the base for the EDMA (Engineering Data Management System) and also developing real-time data visualisation software and further integration services, the OpsSuperVision project was able to operate a fleet of robots from a single pane of glass.
This allowed the creation of autonomous routines, enabling TotalEnergies E&P UK's robotics & UAV's to undertake maintenance checks and other essential activities, and feedback results in a consistent manner to the digital twin, thus creating a single source of information for the operating asset.
This ground-breaking project demonstrates the importance of high-quality, accessible engineering data as an enabler of digital transformation. Through the use of Phusion's Software and Solutions, the autonomous systems are able to develop capabilities through machine learning and deliver the ultimate benefits of efficiency and operational improvements alongside workforce safety.
Practical applications for the system so far include; using robotics and UAV's for 360 Lidar scans, automated machine learning to detect and quantify corrosion and improved site safety through supporting the 'no vendor on site' initiative – removing personnel from offshore enabling them to work safely 'from the beach' (onshore).