Client: ConocoPhullips
Sector: Energy
Services: Consultancy, Data Management
Software: Collect, Pick & Link
Content is key for seamless system implementation
When ConocoPhillips implemented a new Plant Maintenance system, they recognised that to maximise their investment, improvements needed to be made to their information and data. They turned to Phusion to provide a turnkey solution to support their needs.
ConocoPhillips made the decision to implement SAP and it's Plant Maintenance (PM) module at their Teesside oil and gas processing plant and they needed to ensure that their data was compatible and that there was zero downtime when transitioning from existing systems. They turned to Phusion to provide implementation support and delivery of quality and structured engineering information that could be leveraged for SAP and future technologies.
After an Information Management (IM) audit ConocoPhillips realised that only a small amount of existing legacy data was compatible with their proposed new system. Therefore loading information straight from their existing CMMS straight into SAP was not a viable option. To maximise their investment in the new software, their engineering information needed to be reliable, relevant, retrievable and structured.
ConocoPhillips also wanted a seamless changeover from their existing in-house systems to SAP so as to prevent any service downtime. The implementation of the PM module involved switching off various legacy systems, so a work-around was essential to the success of the transition.
"Phusion not only completed its element of the project ahead of schedule and on budget, but proved to be a cornerstone of the successful implementation of the SAP PM module at Teesside."
Alan Carter, Project Manager, ConocoPhillips
The solution that Phusion implemented utilised a number of supporting software and services:
Staging Area
An 'interim data repository' was developed to provide a single holding area for all the plants engineering data and documents. This allowed the Phusion team to work on the information while still granting plant maintenance staff access.
Phusion structured plant information in accordance with the SAP team's requirements, ready for upload into the PM module. Once SAP had gone live this feature-rich portal would continue to be used as the plant wide engineering database and document management system.
Following a successful pilot project on the boiler plant, Phusion deployed a site team of qualified technicians, engineers and a project manager.
Data Collection
As a large amount of the required data was not available, a full site data collection exercise which involved on-site technicians collecting name plate details of all maintainable equipment was undertaken. Part of the scope involved the labelling of hand valves, which were previously unidentified.
Temporary tags were placed on the valves while Phusion ascertained whether the valve was numbered on the P&ID. If so, this number was used on a new permanent label, if no number existed, a new one was created and the drawing was updated accordingly. New labels were also fitted whenever technicians identified damaged or missing plant identification.
Connected Content
Using information from the data collection exercise, a master tag register was constructed and work started on connecting all of the plant data and documents. Information extracted from P&ID's, line lists, cable schedules etc. was used to construct a complete plant hierarchy which went as detailed as valve and minor equipment level.
Drawings already in electronic format, i.e. CAD, were imported in their native form, but the team also found a large number of hard copy drawings and documents which were scanned and run through an Optical Character Recognition (ODR) process to make them searchable. The team created hundreds of thousands of links between the data and documents relating to ConocoPhillips thirty thousand tagged items of equipment.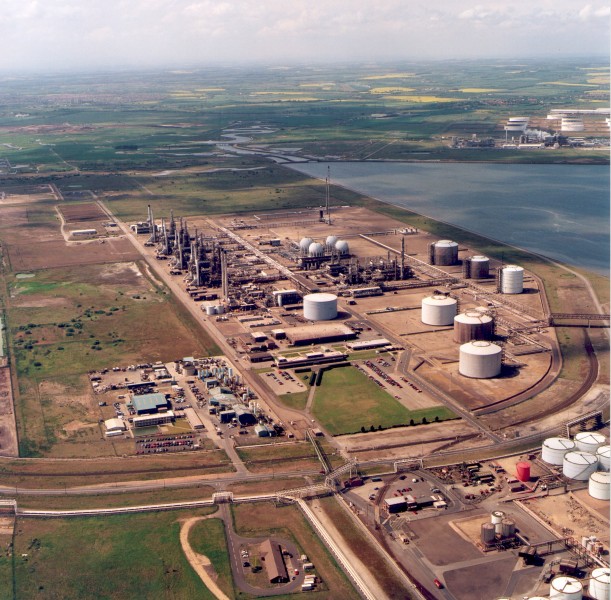 Phusion completed the data collection, cleansing and structuring on budget and ahead of schedule, allowing for a successful upload into SAP's PM module.
ConocoPhillips were so impressed with Phusion's efforts, that they awarded them with a prestigious supplier award.
By engaging Phusion to manage the engineering information on the SAP implementation, ConocoPhillips recorded the following benefits:
Master Data Model
'Single source of truth' developed for maintenance of engineering information.
Seamless Transition
Seamless transition to SAP, with no downtime for users wanting access to essential engineering information.
Quality Data
Complete, correct, consistent and connected engineering information.
Technology Agnostic
Information remains independent of technology enabling implementation of new solutions.